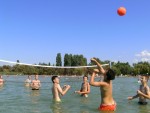 The Balaton region is one of the most popular tourist centers in Hungary. A number of programs are waiting for our visitors: Sailing, Cave tour, Sightseeing flights, Wine tour, Beach, Fishing, Sailing, Water-skiing, Surf, Kayaking, Go-kart, Adventure Park (1, 2, 3), Bob. There are more pubs and disco for the young and older people.
We can recommend Balatonmária most from the settlements of Lake Balaton.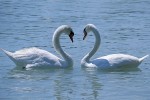 This holiday centre is easily accessible by the main road 7, motorway M7, and rail.
If you travel by train - the Budapest-Nagykanizsa main line - you can get off at two stations.
The population of Balatonmária is more than 600 people.
In the village you can find more beaches. The free beaches of Lake Balaton has lot of buffets, restaurants and toilets. The beach has shoal water that is suitable for small children.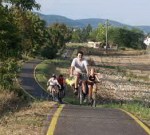 We can recommend the Little Lake Balaton for people who love nature and travelling, which is located towards Keszthely. This landscape brings you a beautiful experience.
You can find a bicycle road in the village. Traffic possibilities are good from Máriafürdő near settlements.
One of the most important events is the Festival of Nations that is organised once in two years.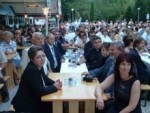 If you would like to spend a good holiday at the Lake Balaton, choose Balatonmária, because in this village you can relax and have a good time.
The Gyöngy Villa offers an excellent accomodation facility for holidays. You can see it in the menu "Accomodation".
You can find a lot of useful information and a lot of pictures on the official website of Balatonmáriafürdő.